We have invited Simon Fowler to share his story and tell us more about his blog, his passion for bikes and cars as well as his love of Italy.
Simon is originally from The West Midlands and has lived in Italy for over 20 years. 
From Solihul to Amalfi (Via Rome)
I started off as a student working for Land Rover and I stayed with the company for 12 years altogether, and they sent me around North and West Africa as a young Sales guy. We were trained in off-road driving at Solihull as well as at Eastnor Castle, a truly wonderful playground, in the company of Don Green one of the nicest guys in the world. I drove a LR from our factory down to Marseilles more than once, and then by ferry to Algeria, and I drove RRs across Europe too so had loads of fun. One major event we had at Solihull was a test drive by an American military guy of a fully-armoured RR and he managed to tip it onto its side when trying a 180 degree reverse getaway! But they still ordered the cars….
..Then in 1990 I left LRL and the UK and headed south with my trusty and almost new Honda CBR1000. I have always loved motorbikes and this was about my 8th bike. I bought her almost-new from a mate when his wife told him "either the bike or me", and the fool got rid of the bike!! In those days the EU was discussing a 100bhp limit on motorbikes so when Honda launched the new CBR1000 with 132 horses I wanted to live the dream (and indeed Germany had and perhaps still has the 100 bhp limit). My "plan" was Africa but a bit vague, I stopped in France and then in Roma, the rest is history ie no Africa but 2 lovely kids.
Italy proved to be wonderful for motorcycling, so I eventually sold the Honda and then followed a series of Yamahas from the R6, several R1s, several big touring bikes FJR1300 and XJR1300 and now my current fleet is one moped, two big road bikes, one crazy track bike that scares me silly, a Quad plus a big scooter, plus of course the A5 and a Vito van (to take the bikes around).
Recently I have moved south to sunny Amalfi so I am part time in Roma and mainly in the Amalfi area where I have also purchased a wonderful garage to house the van, the A5 plus the bike collection and upstairs I even have a lemon tree plus some kiwis too!
Here is the latest article from Simon's blog, Service No Limits
FINALLY another bike trip, to France!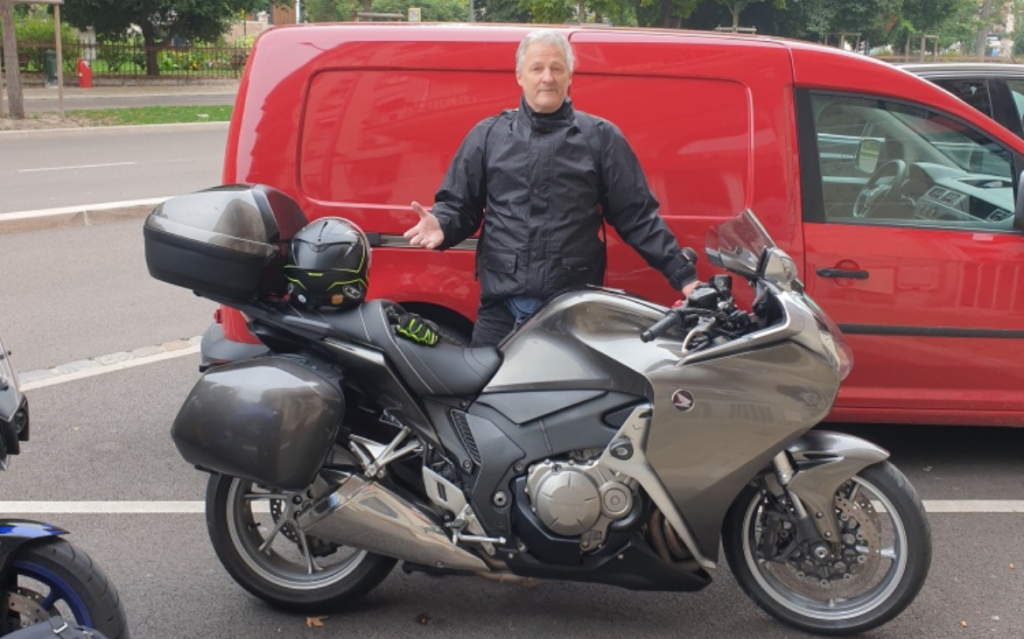 Well we have had almost two years of lockdown and restrictions thanks to this awful COVID virus (which is of course still with us) plus Boris has carried through the awful Brexit idea, so I have been staying home and avoiding risks.
I bought a lovely car in Feb 2020 and since then she has only done about 6k kms in Italy, and my bikes have also lived most of these two years locked in the garage sob. Well, recently I decided I wanted to restart my bike activities so I asked Martin to find me a VFR1200 Honda https://en.wikipedia.org/wiki/Honda_VFR1200F cos over this lockdown time I have been doing loads of reading and I decided that I really wanted a big Honda V4. I had a VFR800 for a year and loved that amazing VTEC engine, I greatly admire Honda engineering and I had never tried the 1200. The VFR1200F was a major commercial flop for Honda mainly because it was launched as a sports tourer and fell between those two stools: it was too heavy to be a real sports bike and had too small fuel capacity to be a tourer PLUS it was very expensive, perhaps because that V4 engine is very difficult to manufacture.
So as a dealer Martin has always avoided these bikes because they did not sell. However when I asked him, he took a while but found me a lovely 2013 bike which was the second generation with an increased fuel capacity and with the manual gearbox (cos it was also offered with the DCT gearbox which was ahead of its time BUT not to my taste nor totally reliable) and low miles too, about 20k miles. She is black and silver and looks GREAT. Well, I asked the Chas Mortimer company about bringing her down to me and guess what??? They must now go thro' customs and I must pay 20% VAT?????? Madness, total madness, the bike is already registered in my name.
So, how can we overcome this? I do not really want to visit the UK yet cos it seems that they have not really got the COVID situation under control, thanks Boris. Instead my good mate Brian agreed to bring the VFR down to France and then return with another bike, I do not really need the amazing MT10SP Yamaha. See some pics below and then I will add some more when I return. Thanks.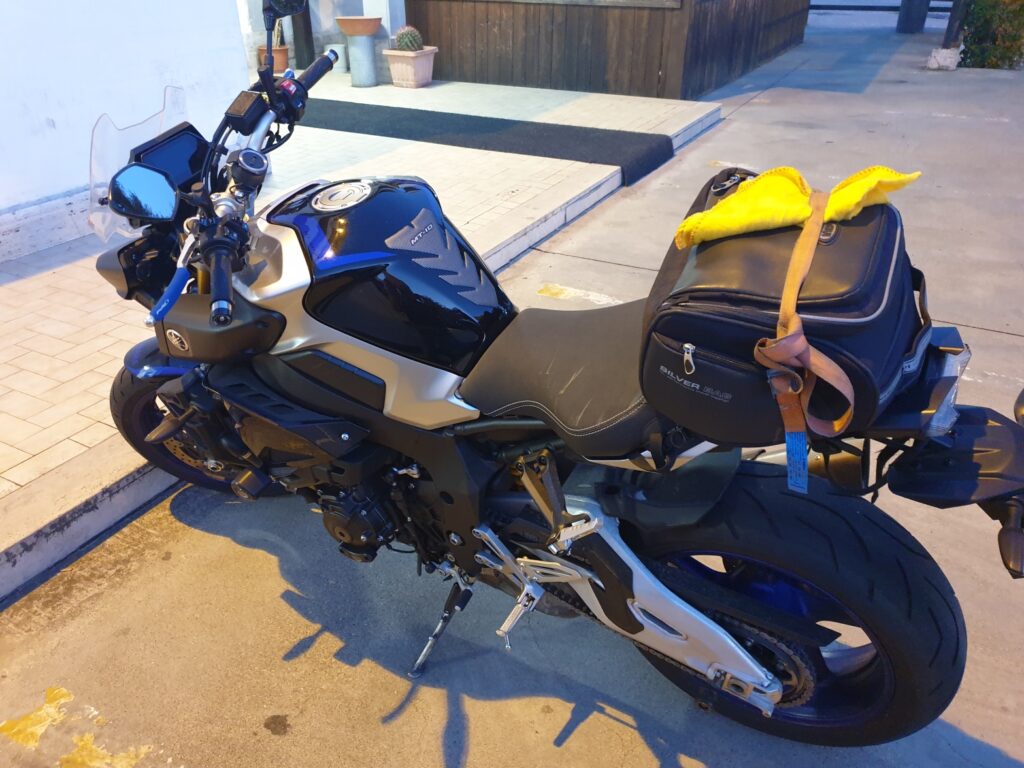 WHAT an amazing bike, really. I have ridden many bikes over the years mainly Honda and Yamaha but this VFR is like nothing I have ever ridden before. More power, more comfort, more everything than any other bike really, amazing. This second generation fixed some of the problems but not all…..
Honda, Hotels, Motorbikes, Motorcycle and Bicycle, Transport, Travel, yamahaItaly, motor bikes, Motorbikes, yamaha
WE WOULD LOVE TO HEAR FROM YOU.
If you would like to share your own story of your experience of living in Italy as a British National and offer our community some tips and suggestions on how to best enjoy all that Italy has to offer, please send an email to [email protected] and we will be in touch.